Masako Toriya
Self-introduction message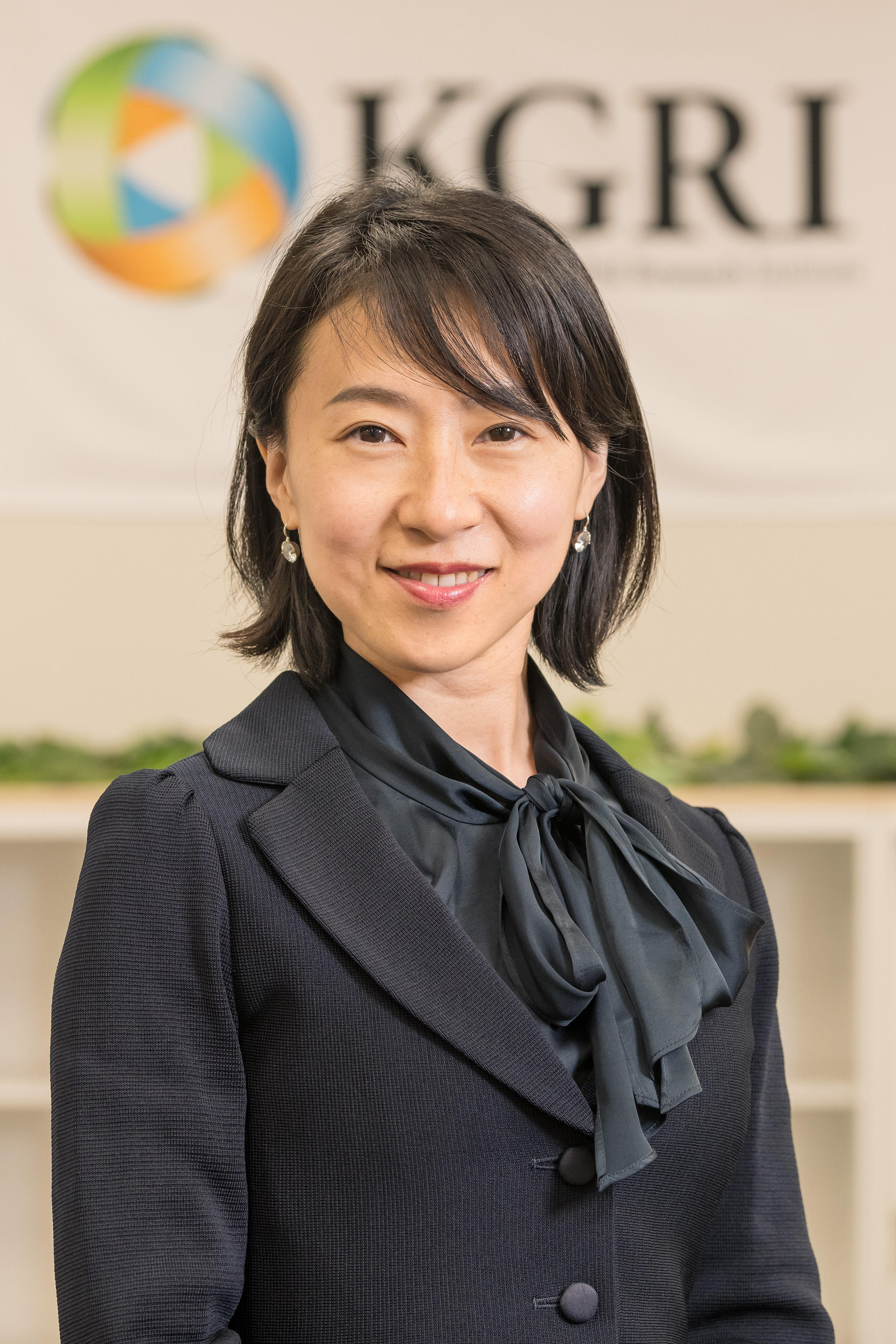 The project I am involved in focuses on preventive medicine, nursing care, lifestyle support, dementia, and value production by elderly workers in order to address various health-related issues in the super-aging society of 2040. This project aims to study, design, and propose an ideal social system based on an analysis of current issues and future projections. We aim to study and design the ideal social system from the analysis of current issues and future projections as well as make concrete proposals for society. By collaborating with other fields such as law and politics, information science, and materials science, I will propose systems that should be created in the future, considering the interrelationship of elements at various levels, from social structure to industry and individual services.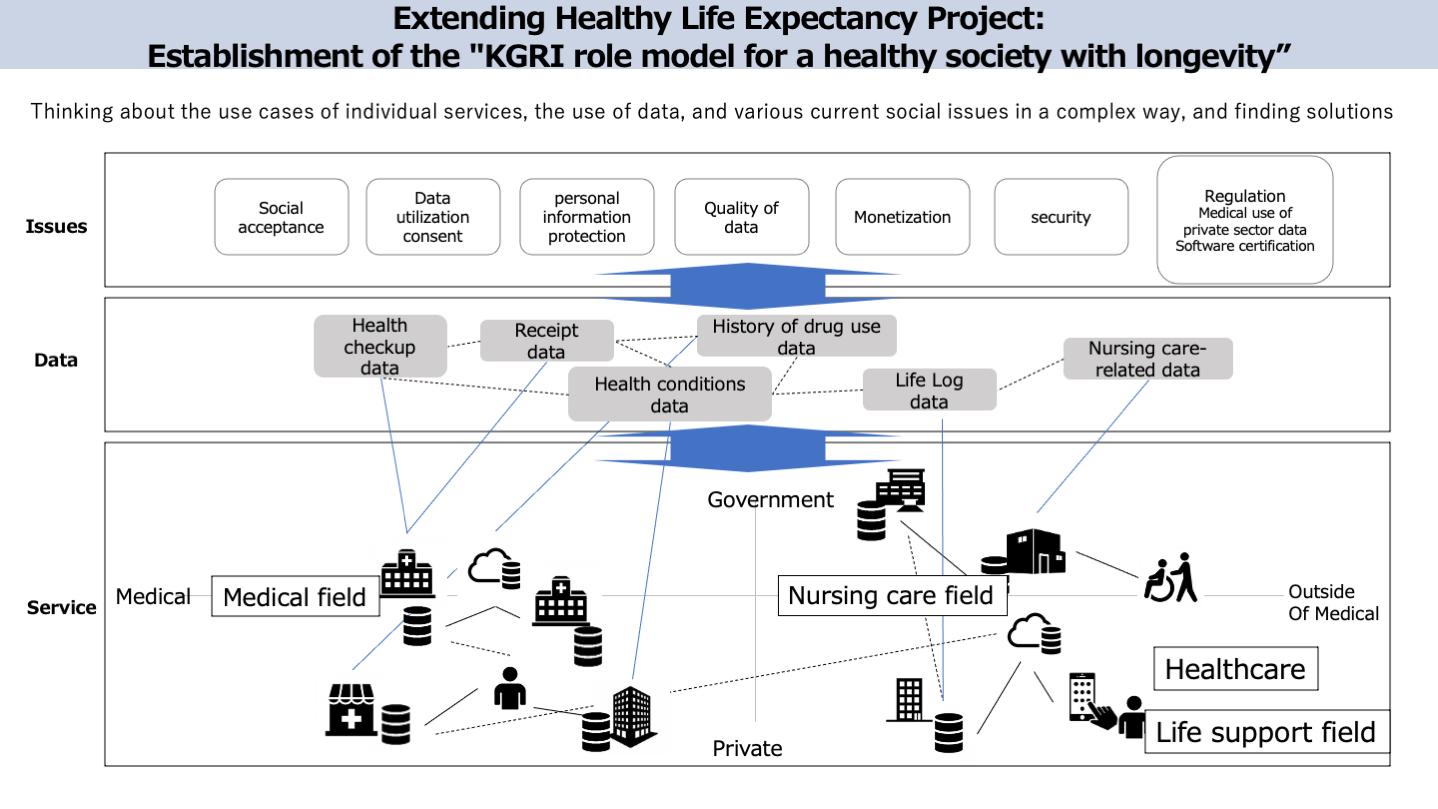 Background and career
In my career, I have studied life science (Ph.D. at Osaka University), research administration (Kanazawa University), and system design management (Keio University). In particular, I have recently been researching university research strategy, science and technology innovation policy, and the development of evaluation methods for public facilities, using systems thinking and systems engineering methods used in systems design management. I have also been teaching new business creation methods for innovation. In the future, I would like to apply systems engineering methods to the analysis and design of social healthcare systems. These careers may seem unconnected at first glance. I have worked in life science research while developing healthcare services and systems, done research administration in at the university level while developing research strategies and policies, and taught classes on how to create new products and services while examining the conditions required for innovation. The common denominator, however, is that I have both micro- and macro-experiences, which I have systematized. This integration is made possible by the concept of systems design management. System design and management is an integrated discipline that takes a bird's eye view of problems from a macroscopic perspective, proposes (designs) integrated solutions, and refines the solutions down to the micro-level. Using the system design and management approach, I would like to reimagine the ideal state of health-related systems by integrating the micro- and macro-levels.
Research achievements
Main achievements to date:

5 Indicators of Quantity, Quality, and Depth and a New International Benchmarking Method to Comprehensively Understand the Research Capability of Universities, Amane Koizumi, Masashi Shirabe, Masako Toriya, STI Horizon 7(1) 2021
System Design of Policy of Science Technology and Innovation - Discussion of the Fifth Science and Technology Basic Plan by the System Design Method, Masako Toriya, Nobuyuki Shirakawa, Amane Koizumi, Masashi Shirabe, STI Horizon 6(3) Jun, 2020
System Design of Policy of Science Technology and Innovation - Issues of STI policy from an overview and structural analysis of the 5th Science and Technology Basic Plan, Masako Toriya, Nobuyuki Shirakawa, Amane Koizumi, Masashi Shirabe, 6(2) 44-49 2020
Visualization of Countermeasures against COVID-19 Infections in Japan by Systems Thinking : The reason why the Japanese government and its Council of Experts couldn't increase PCR tests, Masashi Shirabe, Masako Toriya, Amane Koizumi, Japanese Journal of Science Communication (27) 21-30 Apr, 2020
Long-term Infusion of Brain-Derived Neurotrophic Factor Reduces Food Intake and Body Weight via a Corticotrophin-Releasing Hormone Pathway in the Paraventricular Nucleus of the Hypothalamus, M. Toriya, F. Maekawa, Y. Maejima, T. Onaka, K. Fujiwara, T. Nakagawa, M. Nakata, T. Yada, Journal of Neuroendocrinology 22(9) 987-995, 2010
Other research achievements:
researchmap