Kouhei Ohnishi (KGRI Project Professor) receives the 60th Fujihara Award
2019.07.12
Kouhei Ohnishi, a Project Professor at the Keio University Global Research Institute (KGRI) and Keio Professor Emeritus has received the 60th Fujihara Award.
The Fujihara Award commends researchers who have made outstanding contributions to the advancement of science and technology, and was instituted in 1960 by the Fujihara Foundation of Science, an organization established through donations of personal funds by Ginjiro Fujiwara (Fujihara), a person deeply connected with Keio University.
This was in recognition of his "invention and application of real haptics,"with the award ceremony taking place on June 17. He becomes the third person from Keio to receive the award after Professor Emeritus Sumio Umezawa in 1982, and Faculty of Science and Technology Professor Yasuhiro Koike in 2001.
Website of the Fujihara Foundation of Science: Recipients of Fujihara Award
https://www.fujizai.or.jp/e_prize_one56_.htm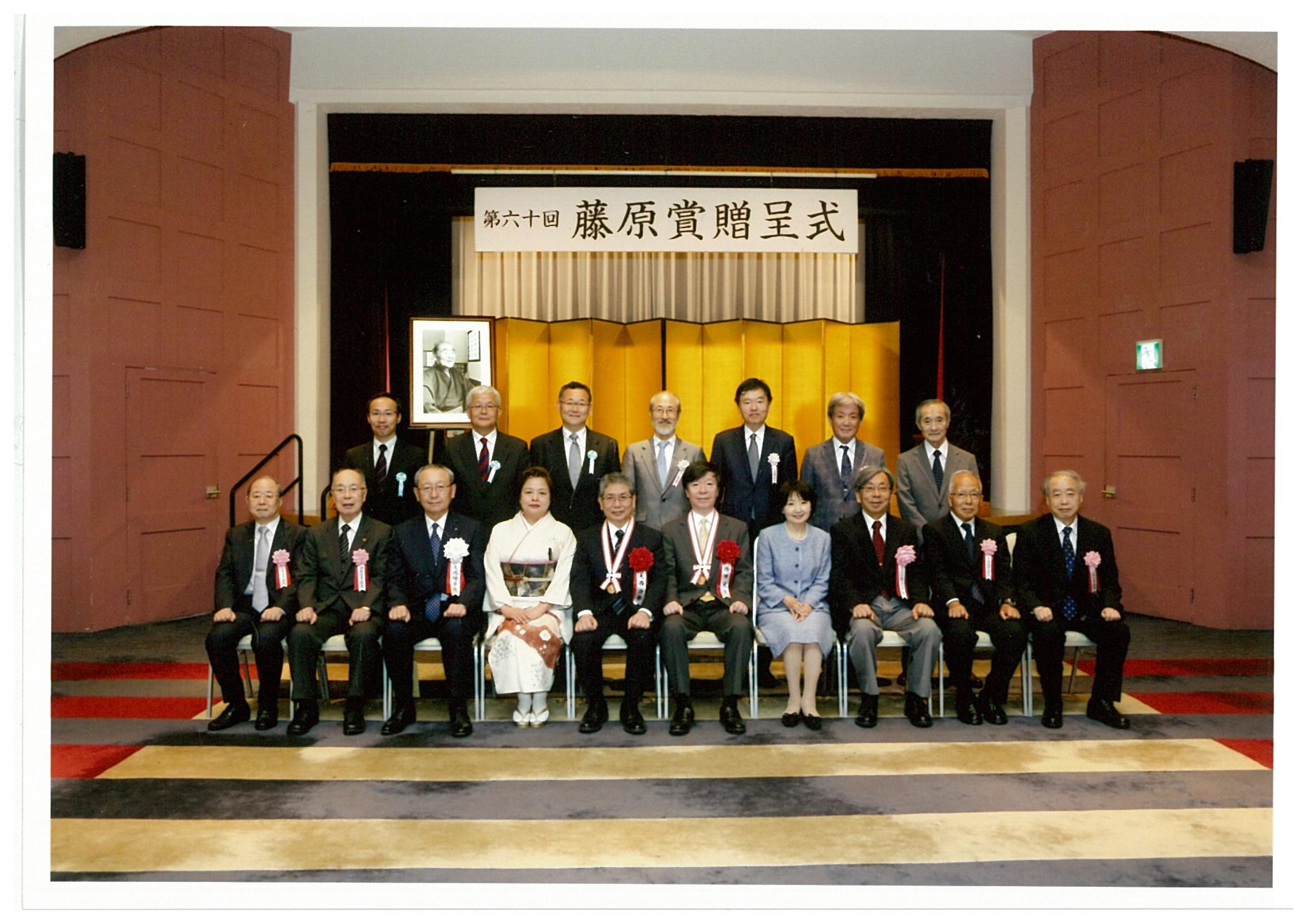 Professor Kouhei Ohnishi (front row, 5th from left)
Photo courtesy: Fujihara Foundation of Science