Roldan M. de Guia
Self-introduction message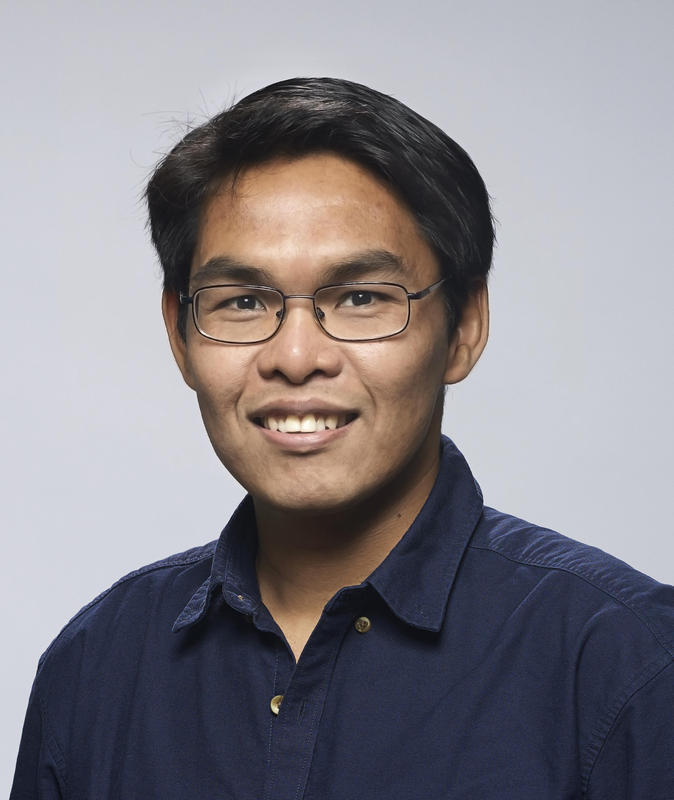 Contemporary biomedical research is characterized by ground-breaking discoveries and revolutionary technologies. One of the feats of the century, CRISPR-Cas9 technology, undeniably changed the way scientists study life in the planet and gives us the power to manipulate the central dogma of molecular biology.
It enables us to elegantly study the functions of the "working molecules" of the cell - the proteins - bridging the unseen submicroscopic world with the observable phenotype and physiology.
To learn the process and applications of the gene-editing technology for molecular tagging of our protein-of-interest is one of the objectives of my research at Keio University School of Medicine and KGRI. It is my academic career objective to acquire and utilize novel innovative techniques for the study of biomolecular mechanisms in glial cell biology, metabolism, and stress signaling.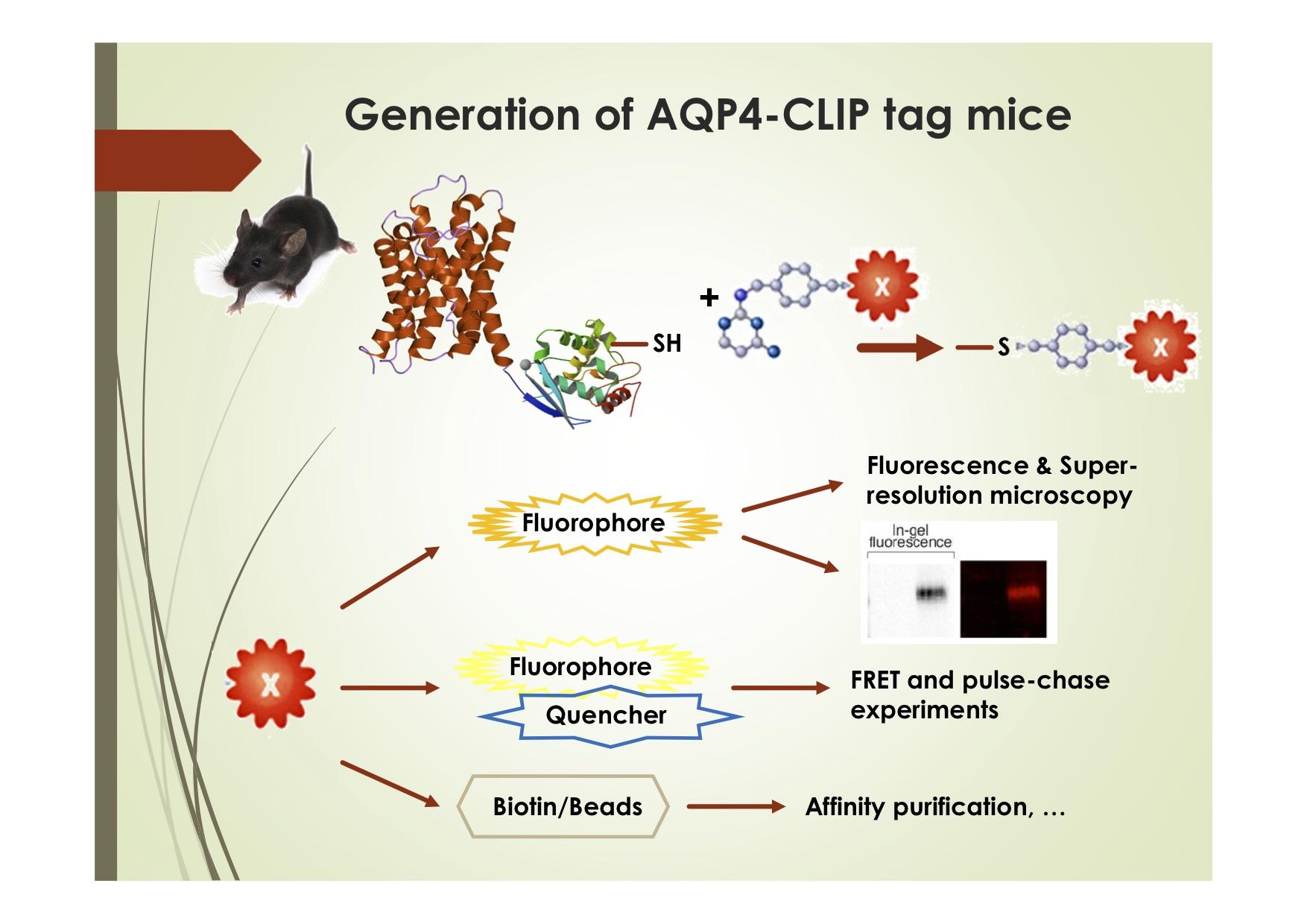 Background and career
| | |
| --- | --- |
| 2004 | BS Biochemistry, University of Santo Tomas, Philippines Chemist Licensure (RCh.), Professional Regulatory Commission, Philippines |
| 2008 | MS Molecular Biosciences, University of Santo Tomas, Philippines |
| 2005-2010 | Instructor and Resident Researcher, University of Santo Tomas, Philippines |
| 2010-2014 | Helmholtz International Graduate School Fellowship, German Cancer Research Center (DKFZ), Heidelberg, Germany |
| 2014 | Dr. rer. Nat. (PhD), Heidelberg University, Germany |
| 2014-2015 | Academic Employee, Center for Molecular Biology (ZMBH), Heidelberg, Germany |
| 2015-2019 | Post-Doctoral Fellow, The Novo Nordisk Foundation Center for Basic Metabolic Research, University of Copenhagen, Denmark, Individual Postdoctoral Grant - The Danish Council for Independent Research (DFF), Denmark |
| 2019 | Project Assistant Professor, Keio University Global Research Institute (KGRI), Tokyo, Japan |
Research achievements
Refereed Scientific Articles
de Guia RM, Agerholm M, Nielsen TS, Consitt LA, Søgaard D, Helge JW, Larsen S, Brandauer J, Houmard JA, Treebak JT. 2019. Aerobic and resistance exercise training reverses age-dependent decline in NAD+ salvage capacity in human skeletal muscle. Physiological Reports 7(12):e14139
de Guia RM, Skov LJ, Ratner CR, Plucinska K, Madsen S, Diep TA, , Dela Cruz GV, Trammell SAJ, Sustarsic EG Hassing AS, Emanuelli B, Gillum MP, Gerhart-Hines Z, Holst B, Treebak JT. Fasting- and ghrelin-induced food intake is regulated by NAMPT in the hypothalamus. Manuscript reviewed and under revision
Fuhrmeister J, Zota A, Sijmonsma TP, Seibert O, Cıngır Ş, Schmidt K, Vallon N, de Guia RM, Niopek K, Berriel Diaz M, Maida A, Blüher M, Okun JG, Herzig S, Rose AJ. 2016. Fasting-induced liver GADD45β restrains hepatic fatty acid uptake and improves metabolic health.EMBO Mol Med.8:654-69.
Meissburger B, Chan J, de Guia R, Herzig S, Berriel Diaz M. 2016. TRIP13/PCH2 is a novel regulator of EGF-mTOR signaling promoting hepatocellular carcinoma development. [abstract]. In: Proceedings of the 107th Annual Meeting of the American Association for Cancer Research; 2016 Apr 16-20; New Orleans, LA. Philadelphia (PA): AACR; Cancer Res 2016;76(14 Suppl):Abstract nr LB-005.
Okun JG, Conway S, Schmidt KV, Schumacher J, Wang X, de Guia R, Zota A, Klement J, Seibert O, Peters A, Maida A, Herzig S, Rose AJ. 2015. Molecular regulation of urea cycle function by the liver glucocorticoid receptor. Mol Metab. 4:732-40.
de Guia RM, Echavez MD, Gaw EL, Gomez MR, Lopez, KA, Mendoza RC, Rapsing JM, Retreta D, Tubog CM, Ventolero M, Yao C, Ramos JD. 2015. Multifactor-Dimensionality Reduction Reveals Interaction of Important Genes in Atopic Allergy. Int J Immunogenet, doi: 10.1111/iji.12200
de Guia RM, Rose AJ, Sommerfeld A, Seibert O, Strzoda D, Zota A, Feuchter Y, Krones-Herzig A, Sijmonsma T, Kirilov M, Sticht C, Gretz N, Dallinga-Thie G, Diederichs S, Klöting N, Blüher M, Berriel Diaz M, Herzig S. 2015. microRNA-379 couples glucocorticoid hormones to dysfunctional lipid homeostasis. EMBO J. 34:344-360.
de Guia RM, Rose AJ, Herzig S. 2014. Glucocorticoid hormones and energy homeostasis. Horm Mol Biol Clin Investig. 19:117-128.
de Guia RM, Baluyot AAP, Banzon EAA, Bernal MR, Bio RRB, Boado CAG, Manansala MEJ, Apostol JG. 2014. Frequencies of xenobiotic-metabolizing enzyme gene polymorphisms CYP3A4, GSTM1 and GSTT1 in a Filipino population", Curr Pharmacogenomics Person Med. 12:51-55.
Jäger J, Greiner V, Strzoda D, Seibert O, Niopek K, Sijmonsma TP, Schäfer M, Jones A, De Guia R, Martignoni M, Dallinga-Thie GM, Diaz MB, Hofmann TG, Herzig S. 2014. Hepatic transforming growth factor-β 1 stimulated clone-22 D1 controls systemic cholesterol metabolism. Mol Metab. 3:155-166.
de Guia RM, Aguirre FPDG, Calderon AKM, Gamboa HIY, Kongsun Ching LVC, Madamba BMJD, Mangahas LJC, Policina MVP, Santos RR, Serrano JA, Sotingco BBO, Sempio EL, Gabona MG. 2013. ACE I/D and ADD1 Polymorphisms in Individuals with Cardiovascular Diseases: Prospects on Risk Assessment and Pharmacogenetics. Eur J Cardiovasc Med. 2(4)
de Guia RM, Ramos JD. 2010. The -590C/TIL4 single-nucleotide polymorphism as a genetic factor of atopic allergy. Int J Mol Epidemiol Genet. 1:67-73.
Ramos JD, Valmonte GR, de Guia RM. 2007. Recombinant proteins and peptides as diagnostic and therapeutic reagents for arthropod allergies. Protein Pept Lett. 14:992-1002.
de Guia RM, Ramos JD. 2007. The membrane-spanning 4-domains, subfamily A, member 2 (MS4A2) +6960A/G genetic polymorphism and the risk of allergic disorders. World Allergy Organ J. S213.
de Guia RM, Herzig S. 2015. How do glucocorticoids regulate lipid metabolism?" IN: Wang/Harris: Advances in Experimental Medicine and Biology - Glucocorticoids. Adv Exp Med Biol. 872:127-44.
Patents
MicroRNAs as new therapeutic target for glucocorticoid-dependent pathologies (P-1137), European Patent EP 13190740.4
MicroRNAs modulating the effect of glucocorticoid signalling, United States Patent 10, 041,070 B2
International Conference and Workshop (Speaker)
The CAJAL Advanced Neuroscience Training Program: Nutrition & Brain Functions, Bordeaux Neurocampus, Bordeaux, France (2016)
"Hepatic MicroRNA links Glucocorticoid Signalling to Lipid Metabolism", Cell Symposia: Systems Approach to Metabolic Diseases, Chicago, Illinois, USA (2014)
"MicroRNAs in the Regulation of Hepatic Metabolism", HBIGS International Summer School 2011, Boppard, Germany (2011)
"Polymorphisms of the IL4, MS4A2, and CD14 Genes and the Risk of Allergic Disorders in a Selected Filipino Population", Joint 7th Human Genome Organization (HUGO) - Pacific Meeting and the 8th Asia-Pacific Conference on Human Genetics: "Genomics for Better Health in the Asia Pacific", Cebu, Philippines (2008)
Professional Organizations
Danish Society for Neuroscience; FENS Society
Danish Diabetes Academy
Philippine Society for Biochemistry & Molecular Biology
Integrated Chemist of the Philippines
2019年11月30日付