This paper proposes the haptic transmission based on the equilibrium force control, and has succeeded in reducing the data traffic by about 66%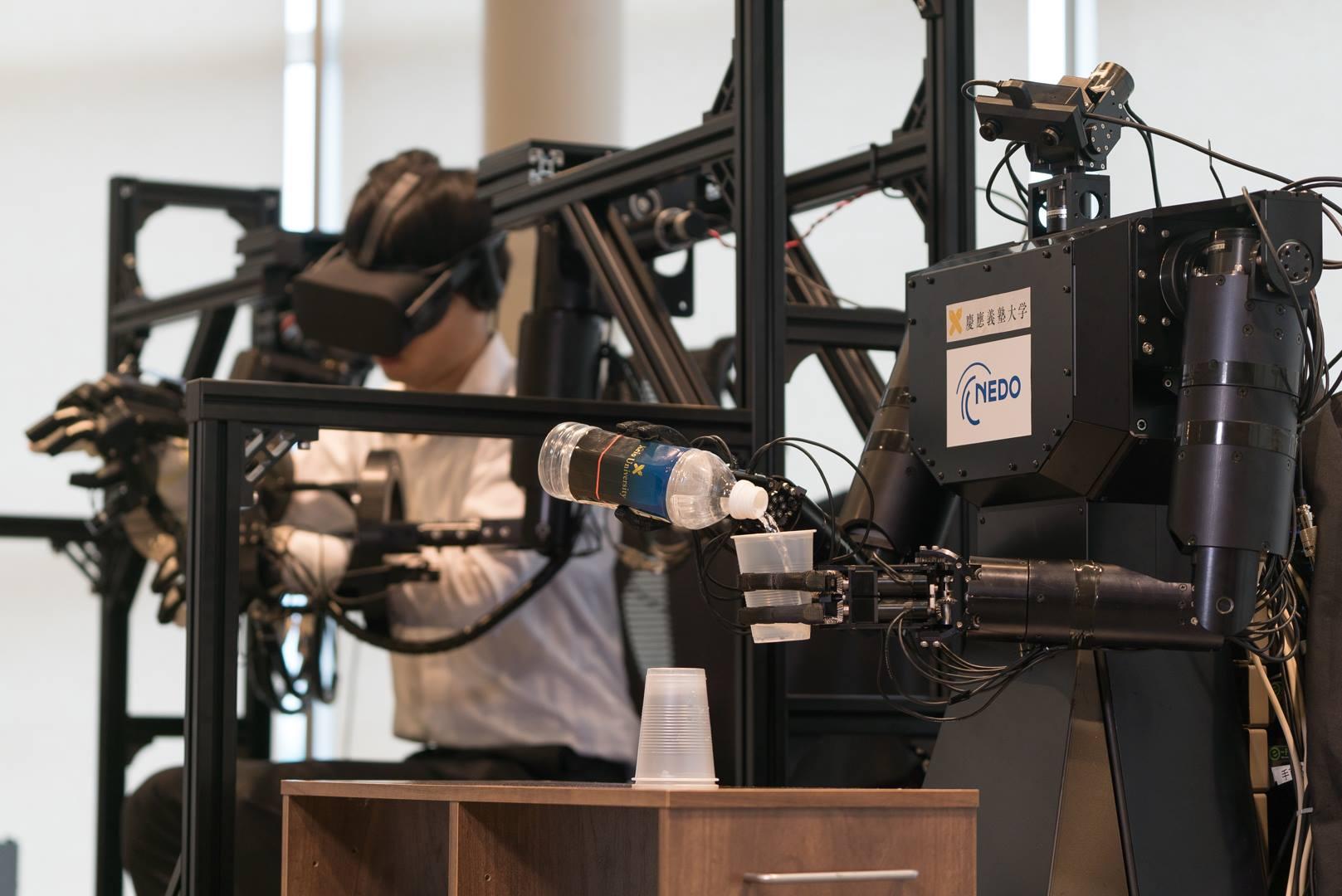 Title:
Impedance Field Expression of Bilateral Control for Reducing Data Traffic in Haptic Transmission
Authors:
Nozaki, Takahiro; Shimizu, Shuhei; Murakami, Toshiyuki; Oboe, Roberto
Journal:
IEEE Transactions on Industrial Electronics,
66, 1142-1150(2019)
DOI:
10.1109/TIE.2018.2833026
Abstract:
It is expected that bilateral control will find broad applications such as mobile robot exploration and operations in extreme environments. However, the transmission of vivid haptic sensation requires a rapid data-transfer rate of haptic data due to the short sampling period and high-frequency communication. The objective of this paper is aimed at the traffic reduction of haptic data by exploiting an impedance field equivalence of a standard bilateral control. The proposed approach theoretically clarifies the equivalence of the standard bilateral control and impedance control in terms of haptic transmission. Based on this equivalence, the same performance of a standard bilateral control can be achieved by only communicating the force information that determines the equilibrium position of the impedance control. The validity of the proposed approach is confirmed through both simulations and experiments. The obtained results show that the proposed approach successfully reduced the amount of communicated haptic data without any disadvantages compared with the standard acceleration-based bilateral system. This paper shows novel interpretation that haptic transmission is realized by controlling the equilibrium force, which contributes reducing data traffic in haptic transmission and understanding motion generation.
Links:
Laboratory
http://www.fha.sd.keio.ac.jp/jp/nozaki/nozaki.html

Keio Research Highlights
https://research-highlights.keio.ac.jp/2017/11/a.html
IEEE Spectrum
https://spectrum.ieee.org/automaton/robotics/robotics-hardware/video-friday-japan-avatar-robot-lidar-vs-camera-knicks-drone-show
Forbes
https://www.forbes.com/sites/jenniferhicks/2017/11/29/this-new-robotic-avatar-arm-uses-real-time-haptics/#ec47bc95ef37