(Report) "How to Approach Risk Society: Theories and Case Studies" International Symposium (Mar.2, 2019)
2019.03.12
On 2 March 2019 (Saturday), Keio University Global Research Institute (KGRI) hosted an international symposium entitled "How to Approach Risk Society: Theories and Case Studies" at Mita Campus.
It was a part of international collaborative research initiative by "Risk Society and the Media" project, which has built an Asian research network with Ateneo de Manila University (The Philippines), National Chengchi University (Taiwan), and Yonsei University (South Korea).
Since twelve presentations stirred lively discussions, all three sessions went overtime. The symposium received many participants; students and faculty members from Keio as well as from the outside. It ended in a big success, and deepened our international academic relationship and friendship.
We have invited the following guests.
Department of Communication , Ateneo de Manila University
Violet VALDEZ, Jozon LORENZANA, Martin LÖFFELHOLZ

College of Communication, National Chengchi University
LIU Chang-De:, HSU Chiung-Wen, FANG Nien-Hsuan, CHAO Ching-Hsiang

Department of Communication, Yonsei University
KIM Yong-Chan, LEE Sang-Yup, KIM Soo-Hee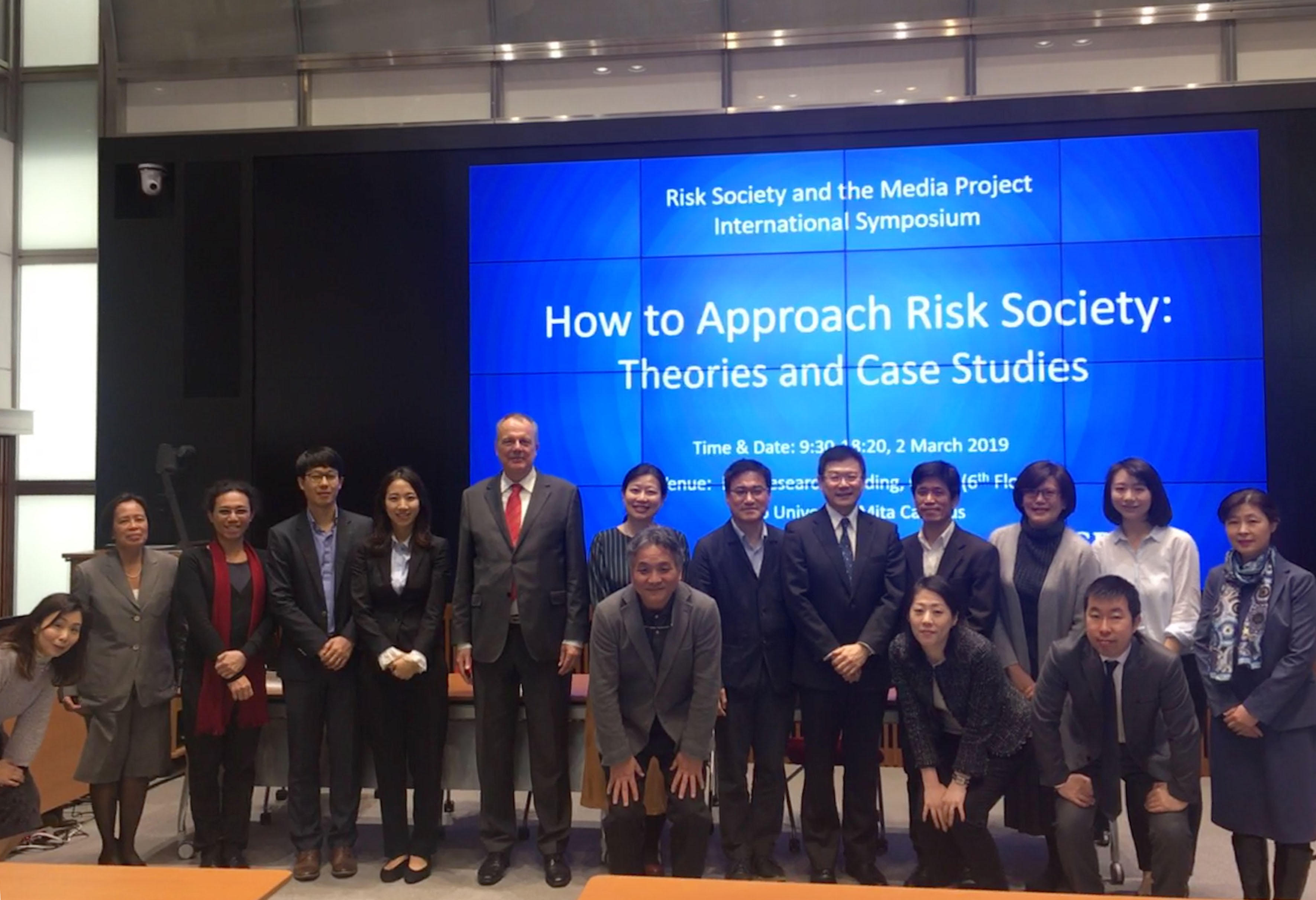 Group photograph
Inquiries
S18-02 Core Projects, Security Initiative "Risk Society and the Media"
Yuki Arisawa (e-mail: yuki-arisawa[at]keio.jp)
Please replace "[at]" with "@".